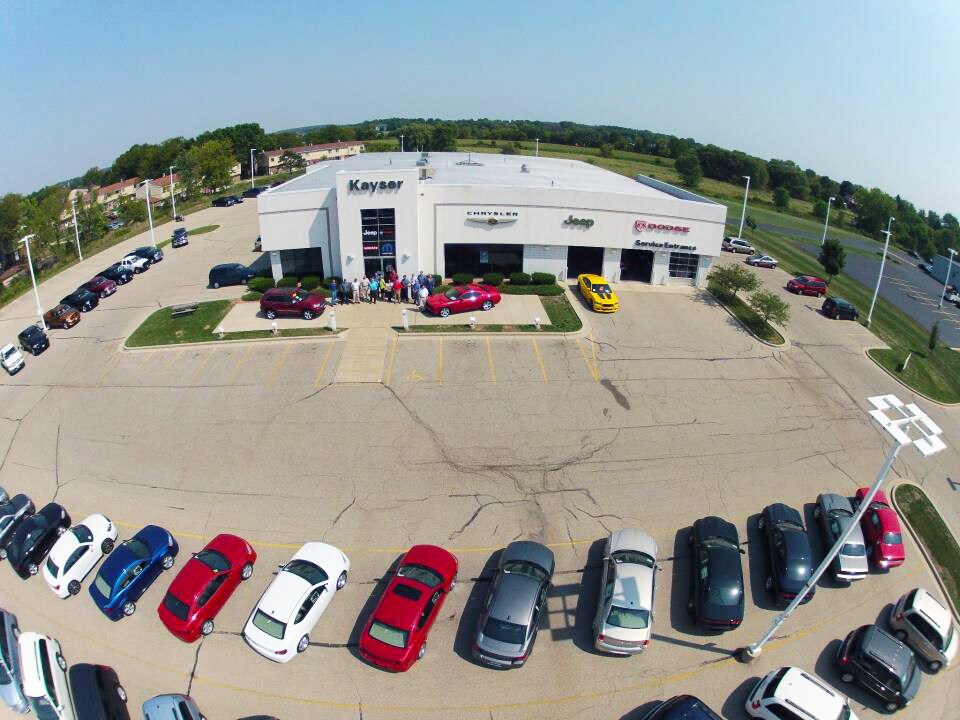 Kayser began selling and servicing cars back in 1925 on East Washington Avenue in Madison. Paul A. Kayser, a farmer from Fitchburg opened the dealership to sell and service the new Ford Model T. Thanks to the loyalty of so many satisfied customers and the dedicated & effective work of so many Kayser employees we grew to be the largest Ford dealership in the state.
Kayser has since grown to sell Nissan, Chrysler, Dodge, Jeep, Ram, Ford and Lincoln brands in four locations, Sauk Prairie, Pulaski, Watertown and Madison.
When Paul Kayser began selling the Ford Model T in downtown Madison, the city was really more like a small town. Although I have always thought of Madison as having that small town feel, it has grown tremendously & very successfully since 1925. However, we still strive to provide a small town friendliness feel while maintaining the low, volume pricing model Kayser has been known for.
Kayser Chrysler Center of Watertown offers the full line of Chrysler, Dodge, Ram and Jeep models along with the largest selection of used cars in the Watertown area. Our management staff have put together a great team who continuously outperform our customers and my own expectations.
We look forward to seeing you again soon at the dealership. It's worth the drive.
Sincerely,
PJ Baxter
President & CEO
Kayser Automotive Group