How to Prepare Your Car for Winter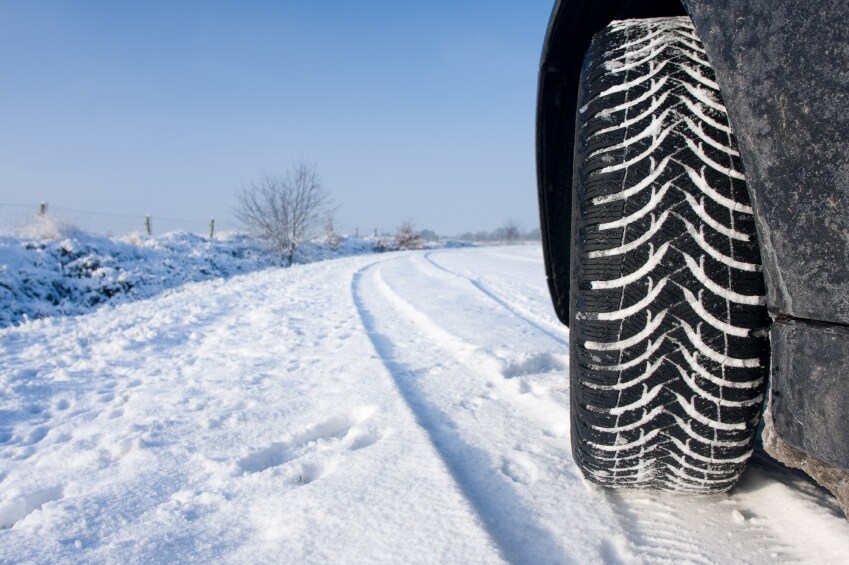 You've hauled the snow boots, hats, gloves, and mittens out of the closet. You have your winter jacket washed and ready for a new season of snow. You are prepped and ready for the cold, but did you know your car needs extra preparation to make it through the winter as well?
This winter make sure your car is prepared by taking a few simple steps to ensure safe winter driving. To gear up for cold, wet, winter driving conditions follow these simple tips.
Take your car to a mechanic to make sure the following are in optimal working condition: battery, antifreeze level, thermostat, heater, brakes, and defroster.

Check to make sure your tires have adequate tread. If the treads are worn, replace them. Better yet, exchange them for a set of snow tires which have treads that provide better traction and are equipped to handle extreme winter driving conditions.

Do a quick visual inspection of your vehicle's lights. Be sure the front and rear lights are operational, especially the car's flashing hazard lights.

Exchange the windshield washer fluid with one made especially to spray in freezing conditions.

Purchase winter wiper blades that are designed to cut through snow and ice instead of using regular ones.

Check the spray nozzles of your windshield-washer system. Sometimes, they get blocked by wax or debris. Use a needle or pin to clear blocked nozzles.

During winter, keep the gas tank near full to help avoid ice in the tank and fuel lines.
When you take the time to plan ahead, you can make winterizing your vehicle an easy, annual ritual that will keep you and your family safe.
Are there any other steps you take when preparing your vehicle for winter weather?

Author Note: Jesica is the owner/editor of the popular parenting blog Mommy Bunch. In her blog she talks a lot about personal experience, as well as provides incredibly helpful tips to parents, and noteworthy tips such as this one.